18. South Jordan, UT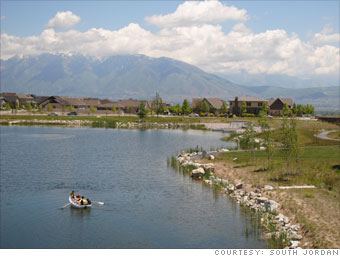 Founded by Mormons, South Jordan was an agricultural community a generation ago. Now it's the second fastest growing city in Utah. A huge new development, Daybreak, is planned that would swell the population still more.That population, by the way, is still heavily Mormon. If the breakneck growth and lack of religious diversity don't deter you, there's lots to like about this town, including a low crime rate and strong schools.
Residents revisit their rustic roots during the annual South Jordan Country Fest, a celebration that includes a carnival, a parade, and a big-name musical act. –B.D.
Article Has
0 Comments
|
Write a Comment