My daughter is 14, and fast approaching the time when a family car trip won't rank on her list of things to do.  But for now, we're still good.  This timing coincides with my realization, not that I had to think all that hard, that she has not been to Yosemite!  "The Valley" played a big part in my childhood and adolescence, and I really do want to share it with her.  As with many road trips, once you're driving that way…   So as the trip started taking shape, we decided to add on a visit to my dad's mountain cabin, located on the eastern slope of the Sierra Mountains, a few hours south of Mammouth.  And since we're driving, and she's never been to Crater Lake, we'll stop there on our way down.  Yet to take shape is the drive back.  Do we just drive the quickest routes and get home in two days?  Or do we take advantage of some of the countryside we could pass through and take longer?
Here are some details.  We'll leave Portland on a Tuesday morning and drive to Crater Lake for a late lunch at the lodge.  The best route looks to be I-5 to Oregon 58, and then US 97.  Estimated driving time is four hours and fifty two minutes.  I'll get us reservations for lunch at the lodge to be sure we aren't disappointed.  After lunch and some sightseeing we'll head west to I-5 and south.  I'd like to get pretty far that day, but will stop in Yreka for the night.  I don't want to be too tired and weary for the Mt Shasta portion of the drive.  On a previous trip we stayed  at the Best Western Miner's Innin Yreka.  It was forest fire season then.  Yreka was full of smoke and our motel over ridden by fire fighters.  This trip will be in mid-August, so this could be a repeat.  My friend Lucy Wainwright Roche does a great song, "Next Best Western".  We'll think of her.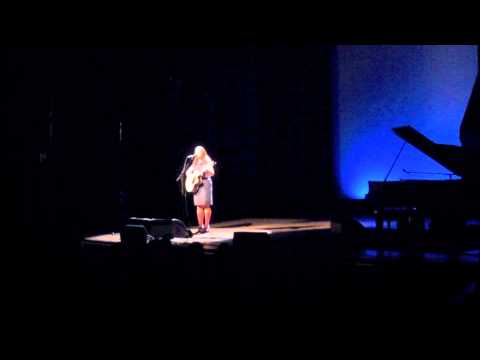 The  next day we'll get up and out early for the drive to Yosemite.  Our lodging choices, since we were somewhat late in planning this trip were either the tent cabins in Curry Village or the Yosemite View Lodge at El Portal.  We're meeting family there, and few in our party were excited by the tent cabins, walk to bathrooms and reported presence of pesky bears.  And, The Valley can be quite hot in August.  So we'll be at the Lodge at El Portal, with a bit of elevation and coolness and access to bathrooms sans bears.  We'll have three days in Yosemite which will give us ample time for hiking, bike riding and lunch at the venerable Ahwahnee.   As a kid we were always on our way backpacking and didn't seem to have the money for such luxuries.  I realize that part of these trips with my kid is reliving or re-doing things I did as a kid…my way.  So lunch at The Ahwahnee it is.  I hope she enjoys it.
From Yosemite we'll head up over Tioga Pass on Highway 120 to Highway 395, and then we'll head south to Big Pine.  Tioga is the highest highway pass in California, a bit shy of 10,000 feet above sea level.  The drive is spectacular, and nothing like the passes in the Cascades of Oregon and Washington.  Highway 395 meanders though high desert, sheep country and of course past Mammoth Lakes.  We'll arrive at my dad's  mountain cabin by early afternoon, and hope not to interrupt his afternoon nap. 
Dad's cabin sits a short walk above the Big Pine Creek Trailhead.  For years dad rock climbed in this area; Palisades Glacier, Temple Crag and all that.  As a kid we often camped at Third Lake.  In his later years he bought the cabin, which is a Forest Service lease.
A few photos of the peaks up the Big Pine Creek trails:
And lastly I had to include this one of the cabin in winter.  There is a cabin in there:
For now, the plan is, after a few nights at The Cabin, to make a fairly quick drive back to Portland.   Mapquest predicts the drive will take 14 hours and 49 minutes; two days as I'll be the only driver.  As there are several months between ow and the beginning of the trip, I can imagine a loner route home could emerge.